Vienkārši, bet unikāli: Latvijas lielā vērtība «Instagram» fotogrāfijās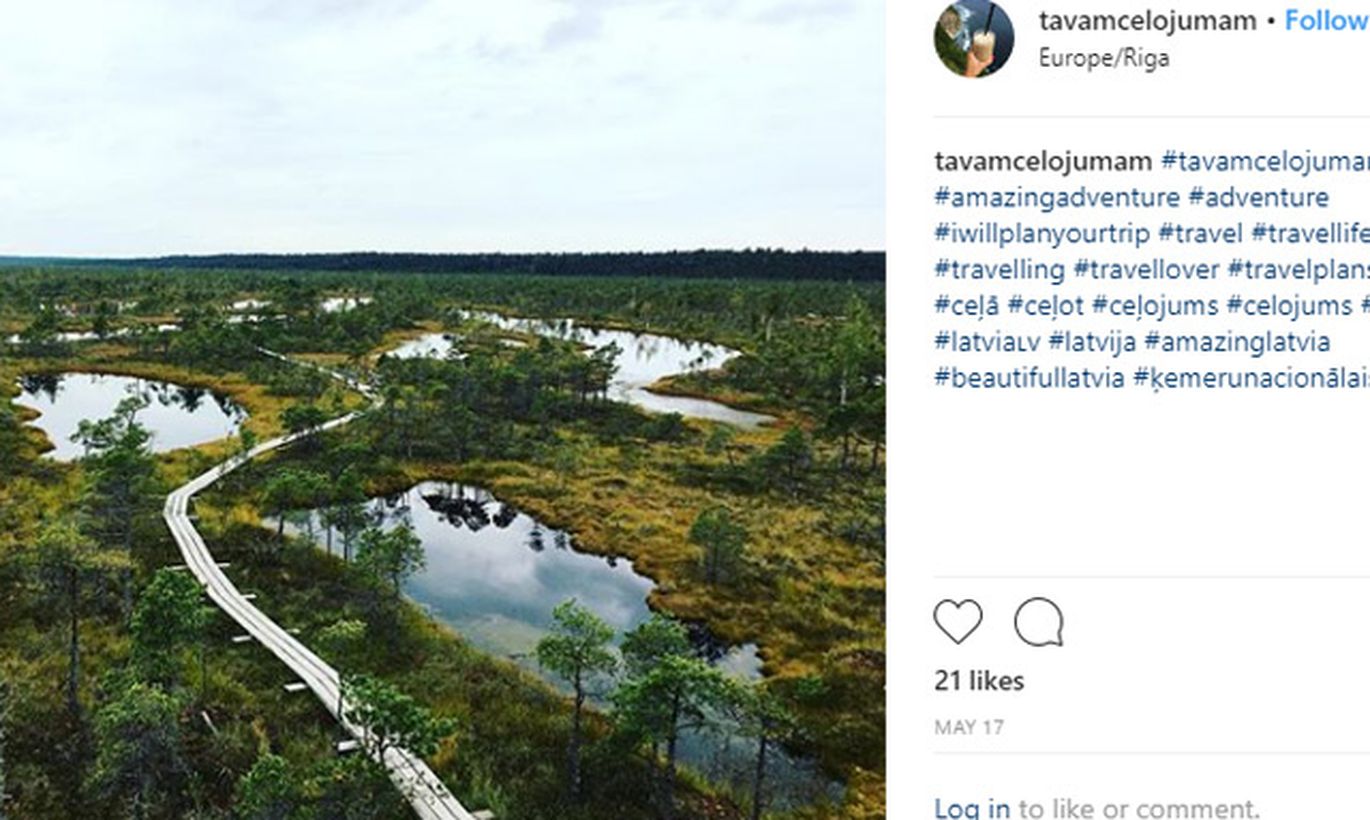 Absolūtais vairākums – 85% Latvijas iedzīvotāju vecumā no 20 līdz 65 gadiem piekrīt apgalvojumam, ka «Latvijas daba ir unikāla».
Ar šādiem pētījuma «Latvijas daba un tās aizsardzība» rezultātiem pērn klajā nāca Pasaules Dabas fonds (PDF), sadarbojoties ar «Kantar TNS».
Pētījumā noskaidrots, ka pēdējā gada laikā Latvijas dabas aizsardzībā ir iesaistījušies 69% iedzīvotāju vecumā no 20 līdz 65 gadiem. Salīdzinoši visbiežāk iedzīvotāji to darījuši, veicot dabai draudzīgas izvēles (43%) un videi draudzīgi saimniekojot savā vai ģimenes īpašumā/īstenojot videi draudzīgu biznesu (34%).
Pēc Latvijas iedzīvotāju domām, būtu nepieciešams īstenot stingrākus dabas aizsardzības pasākumus. Jo īpaši tos būtu nepieciešams īstenot tādās jomās kā Baltijas jūra un tās piekraste (67%), upes, ezeri un to aizsargjoslas (58%), mežu apsaimniekošana (57%) un īpaši aizsargājamās dabas teritorijas (56%).
Par to, ka latviešiem daba ir tuva, liecina arī neskaitāmie dabas foto, kas ik dienas tiek uzņemti un ievietoti sociālajos tīklos plašākai apskatei un apjūsmošanai. Dažus skaistus kadrus absolūti pēc nejaušības principa publiskai apskatei izvēlējās arī portāls TVNET.