Watch online — US President official visit in Latvia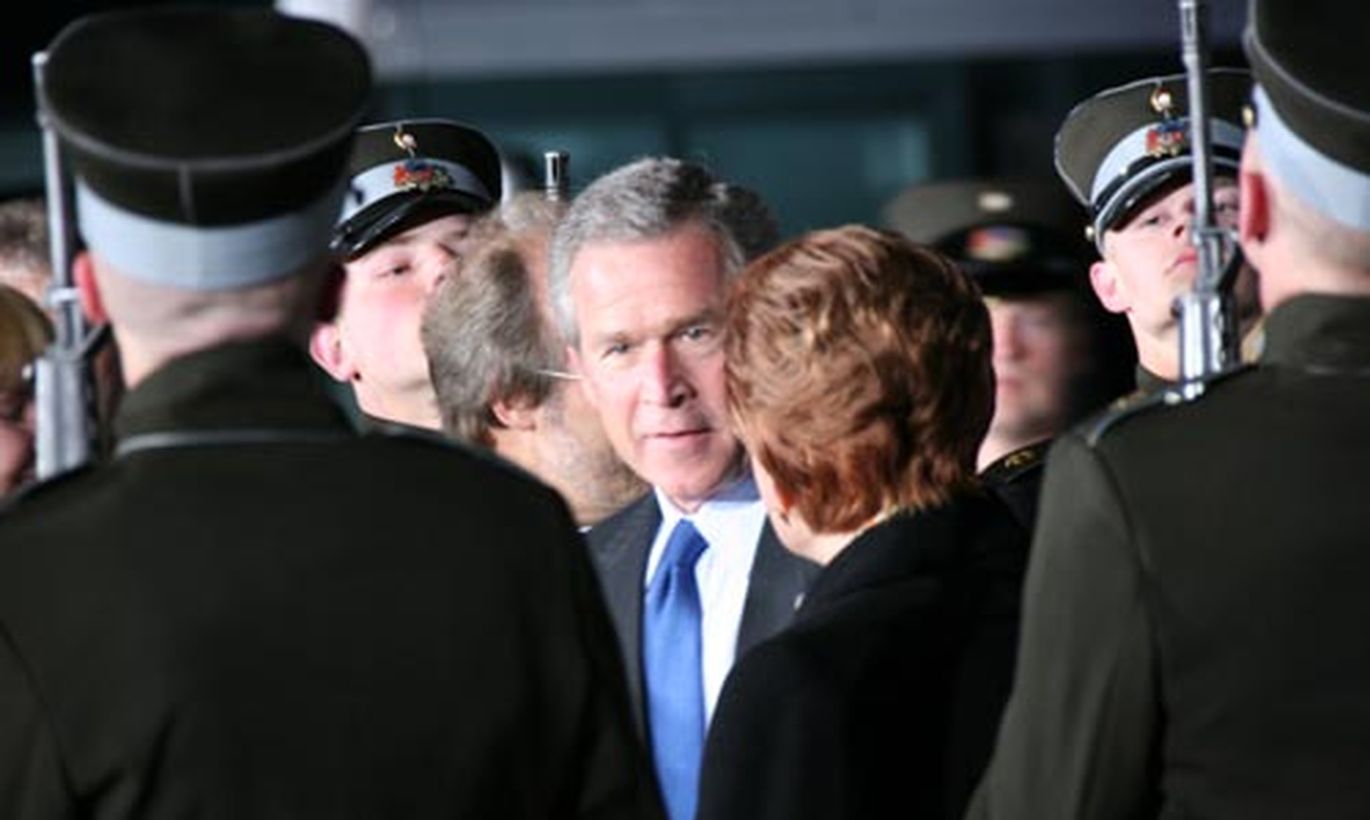 United States President George W. Bush arrived in Latvia late last night, and will begin his official visit in Latvia this morning with a welcoming ceremony at Riga Presidential Palace at 10 a.m.
The broadcasting is organized by internet portal «Apollo» in cooperation with Latvian Television.
At 10:15 a.m., he will be presented the Three Star Order — Latvia's highest honor. This ceremony will be followed by talks between Bush and President Vaira Vike-Freiberga. At 11:35, both leaders will place flowers at the Freedom Monument.
At 12:05 p.m., in the Riga Latvian Society House, a round table discussion will be held with members of the Latvian community. A luncheon will follow for Bush and the three Baltic leaders: Vike-Freiberga, Lithuania's Valdas Adamkus and Estonia's Arnold Ruutel, followed by a press conference at 2:25 p.m.
The three Baltic leaders will hold talks in the Presidential Palace at 3:20 p.m.
President Bush will deliver a speech at 5:10 p.m. in Riga Small Guild Hall, with 250 listeners in attendance, invited by the U.S. Embassy.
Many of today's proceedings will be carried live by Latvian State Television (LTV1) starting at 9:30 a.m.
Laura Bush will have a separate agenda, including a meeting with Imants Freibergs and a visit to the Occupation Museum.
President Bush will depart for the Netherlands from Riga Saturday evening.